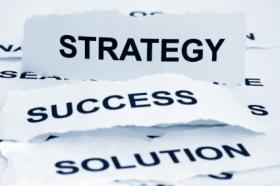 Alternative Law's advisory services provide  business consulting, financial analysis, strategic and succession planning for companies. Our teams utilize proprietary methods to address business development and concerns. We resolve difficult problems through innovative  idea creation, internal and external research,  and critical communication. Together with our clients,  we initiate specific short term and long term business plans. We also  reorganize, restructure and turnaround  businesses that are trying  to move forward with the challenging  tasks of  advancing your  financial goals, or reorganizing your  own or your client's business.
        Our professional  execution style  turns business  theories into practical applications, is simply summed up by our  succinct business philosophy of Best Ideas Win, Best Ideas Work.
        We provide a balanced interdisciplinary team of high level professionals with complementary skills. From managers, executives, and consultants, to CPA's, accountants, trustees, receivers, to lawyers and mediators, we will work with you and your team of professionals. We will develop and direct the plans, interact with your team, and help manage your relationships with your clients, bankers, investors, management, employees and vendors to develop a workable strategy to advance your goals.
        We specialize in complex issues such as market research, financial analyses, evaluations, management transitions, turnarounds, receiverships, Chapter 11, bankruptcies and workouts. We will tell you the truth about your current state of your business, your options and challenges. We will provide you with options of where to go and how to get there with objective analyses of your past challenges, the state of your company within current economic environment  and future possible courses of action.
        In today's ever-changing economic marketplace, we will develop a detailed plan that works in the real world, providing specific steps that can be implemented over a defined timeline, with a concise and objective analysis of your company's or client's challenges. We will work with a diverse set of challenges and tasks, providing creative and innovative plans. Depending upon the economic circumstances of the company and the economy, our plans will be updated, refined and implemented on a scheduled and structured basis. We will reduce costs to provide the most effective solutions, allowing you or your firm to adjust to the changing circumstances and advance your agreed goals.
        Our experienced teams will be specifically assigned to your matter and manage all of the processes from our initial engagement to complete resolution.
Business Plans
Local Markets  Analysis
Global Impacts
Financial Evaluations
Short & long term projections
Company and asset values
Inventory and receivables valuations
Forensic Accounting
Succession Planning
HR Management Plans
Performance Improvement Plans 
Restructuring
Strategic Planning
Turnarounds
Workouts
Receiverships
Chapter 11
Reorganization 
Trusteeship
Liquidation
Profit Improvement Plans
Liquidations
Business Sales or Acquisitions
Real Estate- Sales, Acquisition, Development
Seller Side Representation
Buyer Side Representation
Divestitures 
Forensic Accounting
Talent Searches
Marketing Studies
Interim Management
Feasibility Studies
Business Valuations
Human Resource Compliance
EEO Issue Identification & Resolutions
Executive and Board Mediation
Management and Staff Resolutions
Initial Structure Capitalization
Chief Information Assessments
Technology Analysis
AI implementation and trends
Security Analyses
Startups & Entrepreneurial Development 
Long term Growth
Sustainability
Often in growth spurts, transitions,  or  business reorganizations, there are negotiated agreements and contracts that call for independent asset evaluation and division, either in an ongoing enterprise, as part of a business breakup, dissolution or a settlement of claims. Different valuations are placed upon different items for different reasons by appraisers vendors , suppliers and the parties themselves.
As part of our  specific  structured programs to your firm,   you or your client would be assigned a business consultant or mediator who is knowledgeable and trained in purchasing, pricing, asset evaluation, current and future market conditions to help the parties prepare, structure  or  negotiate and  a reasonable working plan and value on the objectives, assets, principles, or other  items that are to be either engaged, expanded, divided, sold, managed or exchanged.