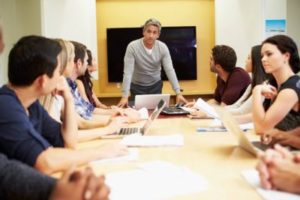 Family businesses mediation helps combine some of the most fascinating, rewarding, and yet difficult experiences of our lives. We are a family business ourselves. We know what you are going through.
The creating of a business, the entrepreneurial vision, the  development, the management and the transferring of a business, – all require a different set of skills. Alternative Law's family business mediation complements these skills by providing a systematic strategic plan. This will address the needs of the business and resolve internal family conflicts to advance  the future of the family and the company.
In many business, many people are required to perform more than one function. In family businesses, the close nature of the job, the multiple responsibilities, and personal relationships are so intertwined. It is very difficult to find a balance. Perspectives among family members are affected by many more factors than in an outside company. Our parent and sibling relationships, environment, job responsibilities, are all inter-related.  The presence of outside professionals either working or running aspects of the business, and our own unique and shared experiences, sometimes even birth order, are particularly unique to a family businesses.
At ALTERNATIVE LAW, we guarantee our work. Alternative Law mediators are required to have owned their own business. It can have been either as a start-up venture  to an ongoing family business or enterprise themselves. Our family business mediators are not just professional problem solvers. They must have shared many of the same experiences of building a business and  running a business. They need to understand the complexities of resolving all of the personal and professional disputes that arise within a family business.
30 Years of Experience
We have over 3o years of challenging experiences, focusing on resolving issues and planning the future in family businesses. Some family business mediation firms are operated run by part time lawyers or other professionals who do this as a sideline. Our mediators are degreed professionals, who are certified by the U.S. government, trained by schools such as Cornell, UMass, and Harvard Law School's Mediation Program.
We recognize that family businesses are one of the more complex relationship experiences that a family can ever encounter. We help families in business communicate and resolve their issues in a systematic manner. We create a comprehensive long-term plan for such issues as transference of stock, management, asset division, succession, competition, and compensation. Utilizing mediation to help family  members actively to determine their priorities we help them  act on them in a professional manner and produce effective resolutions. Even in the most difficult of cases, when there are no previous agreements or conflicts, or in cases where concerns have existed for many years, family business mediation can be the most  effective solution.
SOME AREAS OF FAMILY BUSINESS: MEDIATION
Strategic Integration
Family Conflict Resolution
Generation To Generation Transfers
Family Businesses Management Plans
Succession Planning
Governance & Family Councils
Boards of Directors organization
Selective Seminars and Training
Cost and benefit analysis  programs
Estate Planning & Wealth Management
Dealing with competing interests and power struggles
Resolution with Best Ideas Win techniques
Teamwork and Relationship resolution
Buyout Packages  and  Pension Plans
Transitional stages  for owners
Financing  &  Reorganization
Foundations/Legacy/Inheritance
Stockholder Protection and Divisions
Partners and Owners and Family Members
Family Business Owners and Stockholders
Senior Management Teams Development
Business Sale in Full or in Part
Business Dissolution & Corporate Restructuring
Asset Evaluation
Generational plans for Children and Parents
If you are involved in a family business and a difficult dispute has arisen, please consider our family business mediation services as the most cost-effective and comprehensive method to provide a complete and specifically tailored resolution for all of your concerns. For more information, please call Toll Free:
ALTERNATIVE LAW
1.800.529.1516
email: mediation@alternativelaw.com