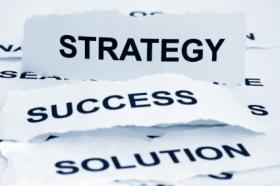 Alternative Law's advisory services provide  business consulting, financial analysis, planning and succession services for companies. We resolves difficult problems through innovative  idea creation, strategic thinking,  and effective communication. Together with our clients,  we initiate long term and short term business and succession plans. When necessary we also  reorganize, restructure and turnaround  business that are trying  to move forward with the challenging  tasks of  advancing your  financial goals, or reorganizing your  own or your client's business.
We provide a balanced interdisciplinary team of high level professionals with complementary skills. From managers, executives, and consultants, to CPA's, accountants, trustees, receivers, to lawyers and mediators, we will work with you and your team of professionals. We will develop and direct the plans, interact with your team, and help manage your relationships with your clients, bankers, investors, management, employees and vendors to develop a workable strategy to advance your goals.
 We specialize in complex issues such as market research, financial analyses, evaluations, management transitions, turnarounds, receiverships, Chapter 11, bankruptcies and workouts. We will tell you the truth about your current state of your business, your options and challenges. We will provide you with options of where to go and how to get there with objective analyses of your past challenges, the state of your company within current economic environment  and future possible courses of action.
In today's ever-changing economic marketplace, we will develop a detailed plan that works in the real world, providing specific steps that can be implemented over a defined timeline, with a concise and objective analysis of your company's or client's challenges. We will work with a diverse set of challenges and tasks, providing creative and innovative plans. Depending upon the economic circumstances of the company and the economy, our plans will be updated, refined and implemented on a scheduled and structured basis. We will reduce costs to provide the most effective solutions, allowing you or your firm to adjust to the changing circumstances and advance your agreed goals.
Our experienced teams will be specifically assigned to your matter and manage all of the processes from our initial engagement to complete resolution.
 
Succession Planning
Strategic Transitioning
Management reorganization 
Financial Evaluations
Short & long term projections
Company and asset values
Market Analyses
Inventory and receivables valuations
Forensic Accounting
Restructuring
Turnaround
Workouts
Receiverships
Chapter 11
Reorganization 
Trusteeship
Liquidation
Performance Improvement Plans 
Profit Improvement Plans
Liquidations
Business or Assets sales and Acquisitions 
Seller Side Representation
Buyer Side Representation
Divestitures 
Forensic Accounting
Talent Searches
Marketing Studies
Interim Management
Market Analyses
Feasibility Studies
Business Valuations
Human Resource Compliance
Initial Structure Capitalization
Chief Information Assessments
Security Analyses
Startup and Entreprenurial Development 
Please call ALTERNATIVE LAW at 1.800.529.1516 for a complementary initial consultation.