WHO WE ARE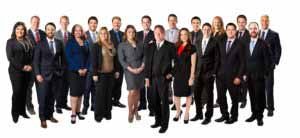 30+ YEARS OF EXPERIENCE
With over 30 years of experience, our mediators have all been trained by approved institutions such as: U.S. Government, EEOC, ABA, federal and state courts, Family Mediator Council, Cornell University, Harvard Law School, and UMass Dispute Resolution Masters Programs.
Alternative Law mediators are also selected and certified by the U. S. Government to settle federal disputes.
All of our mediators are certified to be covered by our 100% Money Back Guarantee.
OUR OFFICES
LOCATIONS
We have offices in all states and provide mediation services to hundreds of other cities all across America.
In order to provide you with the quickest, most efficient and cost effective turnaround, there are no travel time charges.
For your convenience, we are the only mediation firm that will mediate on site and in your offices for no extra charges. Of course you can meet in our offices if you so choose.
Alternative Law Blog: Mediators are problem solvers that produce resolution, rewards, and, above all measurable results.
Business  mediation requires focused team efforts to resolve effectively the difficult challenges that we all face. Alternative Law mediators produce positive mediation results approximately 90% of the time. When you have reached a difficult conflict in your business, at your job or in your life, at your job, Alternative Law mediation program helps you become singularly focused on the nature the conflict itself. Sometimes, you need an outside neutral professional to help identify the issues, develop alternatives and implement real practical solutions.
There are no easy , simple or one size fits all solutions. We develop and coordinate a very realistic plan and to clarify your goals and clear alternatives for a fair legal resolution. The perceptions of your business, your interpersonal relationships, your productivity  and your teamwork and the way that they are interpreted and presented, combined with your effort and energy are very powerful forces. They can either be used proactively to grow and revive your firm, or destructively to divide and destroy you or your company. We analyze the historical trends, the present interactions and realistic future alternatives provide an essential assessment of your situation and a step-by-step plan for a positive final resolution and results.
Often, the best opportunities for movement and resolution present themselves when conflicts have escalated the most. It is hard to understand, when these conflicts are the most painful and at their peak, the need for change is most critical. Proper, well thought-out responses and well-directed strategic actions are most important at this juncture. It is up to you and us together, as a part of the mediation process, to be alert and recognize those very challenging opportunities. It is often said that crisis and opportunity can be inherently intertwined. This is the time to make things work for you.
In difficult mediations, everyone walks a fine line to create a fair and just resolution. When you do, you can celebrate. When you don't, you must demand change. You must draw upon all of the resources and perspectives of your resolution and mediation team to develop quickly better alternatives and solutions.
Alternative Law Mediators are fact-based realists, resolving issues using the Best Ideas Win, multi-disciplinary approach. Knowledge, creativity, education, experience and determination are critical skills in the mediation process that produce comprehensive, lasting settlements.
We all know that mediation does not work in every case, but, usually, it is effective. Nothing that is of quality in life comes easily, not even mediation results.
Alternative Law achieves results even in the most difficult cases. Your satisfaction is guaranteed or your money back. As a contracted mediation client, you, your family, or your firm are entitled to three mediation sessions or up to 8 hours free if you are not satisfied.
SETTLEMENT RATE
MONEY BACK GUARANTEE
Alternative Law Mediation Results resolves well over 90% of our cases. This is why we can offer a 100% Money Back Guarantee. While we in fact settle most of our cases settle, we recognize that there still is a very small portion that do not. Please understand that your settlement should  encompass  many components such a future plan  the parties, resolution of the particular facts of each case and the  best available  alternatives and options that are developed.
We are the industry leader in client services and we have one of the highest settlement rates in the country.
MEDIATION NEWS & BLOG