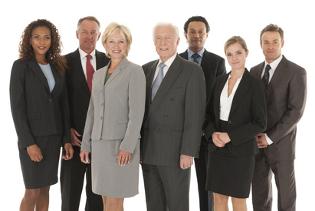 Family Business Succession Planning: A Step by Step Strategy for the Future
Realistic sound family business succession planning is one the most critical components to  assure the present and future success of the organization. A smooth transition is fundamental to sound strategic planning for the continued health of both the business and all of  the families.
There are 4 critical areas that you need to  focus on. The first is a detailed honest evaluation of the present state of the business, the key personnel, family and board members. Next, you need to honestly  evaluate and analyze the historical performance, projections and budgets  in detail. Third, working with the family, we present  specific plans and time lines  to satisfy the articulated  needs of the family, owners and  existing management which  help  clearly  identify  goals of the company  to assure a smooth future  transition. The 4th and most critical part of Alternative Law's processes unlike most other companies we are a family business that has been practicing  succession planning for 25 years and  we guarantee our work.
As the industry leader in strategic  family business planning, if we have not delivered the services that we have promised, or you are not satisfied after attending 1-3 sessions, up to 8 hours in total, either or the phone or in person, you are entitled to  receive receive your money back in full. No other firm in the country offers this guarantee .
Specific Generation To Generation Transitions Plans
Strategic Business Systems
Money Back Guarantee
Detailed Succession Plans
Best Ideas Win Program
Conflict Resolution Model Program
Stock Ownership and Control
Board and Advisory meetings
Financial and Wealth Management
Asset Distributions
Multi-Level Family Trust and Estate Plans
Training, Implementation, Results
In these fast paced times, family members need to thoroughly communicate, integrate and understand all of family members perspectives as foundational elements of the future plan. Many  families do not understand the indispensable nature of clear succession planning.  It is essential that the succession plan is established and implemented well before it is necessary. Running the day to day operations of the company are stressful and busy enough. Who has the time to make contingency plans for key personnel? What can make this even more challenging is that key family members often recognize the need for a realistic succession plan before others do and that can lead to conflict.
Legitimate concerns about the future, of the team and the organization can cause direct and indirect issues to emerge throughout the company. Many people do not want to directly face change head-on. It is even more difficult when these changes involve owners, family members, and officers of the company.
Designing and developing the best strategic approach– while relatively straightforward, is often difficult to enact and practice. Making changes at these important levels can understandably cause conflict concern and anxiety. There will be some resistant to the change – others excited for it, but regardless all will have to work together, plan, and communicate with each other for it to be successful.
Under our 'Best Ideas Win' approach to problem solving, this is accomplished through private and group meetings to examine the most appropriate decisions and ideas that are particularly suited to your organization. We work with the families, the board/C-level members, managers, and individual staff to ensure the plan is fully vetted – and also fully understood.
Just because someone appears to be the next in line does not mean that they are ready to run and organization or a department. Relatively speaking, there are few people that could step in and completely  fill the shoes of the actual business-founder. They may  lack the experience, the entirety of the knowledge; also, their level of commitment or devotion for the company may not satisfy some other family members. Even the best candidates or best leaders need the support of those within the organization and often times support from outside neutral  professionals – which is what we at Alternative Law specialize in.
We will assist and advise you through each step of the selection process for evaluating hiring, promoting and training.  Who to choose: an internal or external candidate. The family business succession planning process usually implies that a successor will be chosen from within the family  – however, sometimes other solutions need to be considered. Company leaders need vetting, evaluation, review and approval before they can establish their future role. We offer a management training program to get the management  to understand the new business model and what they can expect to change and how it will affect them.
The first step is setting up the initial consultation, which is complementary. The urgency cannot be stressed enough – too often we are faced with high intensity cases where something drastic has happened and they need immediate attention – emotions are high, conflict is ripe; it is quite literally a sinking ship. Calling us before the situation is dire and emergency is always ideal. This allows for the plan developed with the proper care, attention and planning it deserves.
Well before complications arise, all invested parties are able to agree on the best ideas, participate and invest in the actual solutions, and implement a proven guaranteed plan of action, especially by using our trusted network and partners of family business succession planning consultants.