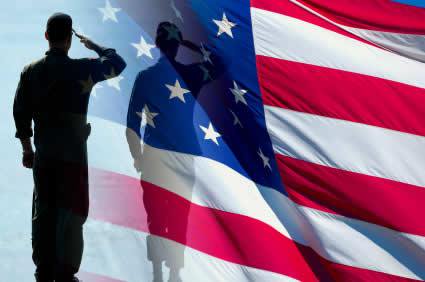 If you are a veteran of the United States Military, our veterans mediation program has been designed to suit your needs.
Many veterans face specific challenges upon leaving the service. Many of their lives have been enriched but also impacted harshly by their service to our country.
Veterans mediation is for those still in the military or those who have returned to civilian life. These demands, new conflicts, and challenges can be an every day experience.
For example, the courageous men and women that have returned from the longest wars in American history are facing more physical health complications, head and brain injuries, cases of depression and PTSD, a higher suicide rate and many other issues, much greater than society at large and even greater than the generations before.
Alternative Law's veterans mediation program helps with applications for disability are rising each day. Recently, the government increased substantially the amount of patients per capita that doctors are required to evaluate to keep the system functioning.
These demands being placed upon our government services occur at a time of economic austerity. Veterans mediation services provide a window of opportunity.  Alternative Law Mediation Results and companies like ours  help ease the transition back to society or to help these enlisted men, officers, and their families cope with conflict while they are still are in the military.
Our Best Ideas Win mediation programs help you to understand the nature of your conflict, create realistic alternatives, and implement constructive solutions to allow you to live your life in a better fashion.
If you are a veteran, and  you, your family members, or your small business is involved in a conflict, Alternative Law's  veterans mediation program   are here to help.  We  deal with conflict and controversy in the most productive fashion. Please use the Contact Us form to the on the bottom, and someone will call you to set up an appointment at no charge.
Thank you for your service to our country.