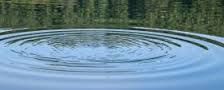 Foundation mediation and philanthropic mediation facilitate companies and employees to respond properly when they encounter many of the same conflicts that other commercial businesses and other non profits do.
In order to properly develop and implement the vision of the foundation, there is a need for strong direction, goals, and communication of ideas and principles. Conflicts can emerge among the board of directors, donors, and other employees.
A well developed check-and-balance system for structure and supervision in charitable organizations promotes productivity. We design proactive conflict prevention plans and structure solution-oriented, confidential settlements. Our foundation and philanthropic mediators will provide general guidelines and specific action plans to repair and maintain strong relationships and achieve tangible mediation results for you and your organization.