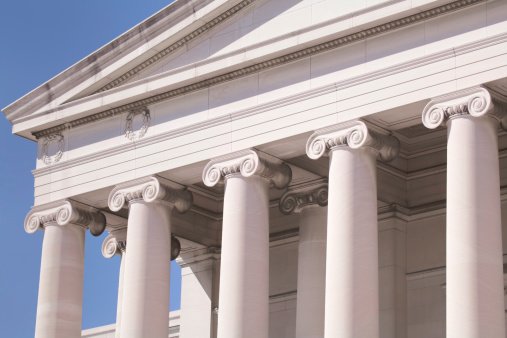 Effective Commercial Mediation means prompt satisfaction and real results in the commercial arena. In court, businesses encounter a back logged litigation system which wastes both time and money each and every day.
Alternative Law Commercial Mediation is practical problem solving commercial solution to your business and legal problems. We provide detailed legal analysis of commercial realities, risk analysis and how to settle cases and achieve mediation results in the most efficient and cost effective manner.
When your company's resources are on the line, it is essential to have a direct impact on the outcome. Spending thousands of dollars in fees or finding yourself before a judge, or a jury who do not know the case as well as you do, is risky and undesirable. Business mediators understand business, what is truly at stake and structure fair comprehensive settlements to efficiently resolve your issues.
Commercial needs often require specialized and result-oriented services. Our lead commercial mediators must have owned or developed businesses to fully understand the essential business functions and needs, from a true commercial perspective. We work with small and large companies, executives, partners, department heads, HR managers and small who frequently structure business deals, to achieve their company's goals.
Our commercial business mediators, as a direct result of these experiences and their extensive education and ongoing training can make those deals happen very quickly, spending less money and with less conflicts. We combine our with the legal perspectives with the practical realities of everyday commerce.In the fast paced commercial environment, we need confidential help in settling contract disputes, repairing relationships and dealing with difficult employees, competitors or vendors. Reducing recurrent controversies, constructing a conflict prevention plan, and bringing closure to a problematic legal or professional circumstance allow your company's money to be spent in the most productive areas.
Alternative Law's commercial mediators settles business cases promptly. You know your business and we understand the prioritization of settlement goals, the time value of money, the importance of relationships, and the substantial direct and indirect costs attached to litigation. Alternative Law's business mediation processes provide real world options to address those commercial concerns in a systematic, economical fashion backed by the industry leading satisfaction guarantee. You can call us at 1.800.529.1516 or email us at commercial@alternativelaw.com
CONFIDENTIAL COMMERCIAL MEDIATION SOLUTIONS
PROMPT BINDING SETTLEMENTS
BEST IDEAS WIN MEDIATION PROCESSES
EVALUATIVE MEDIATION
NEUTRAL EVALUATION
FACILITATIVE MEDIATION
DIRECT AND INDIRECT NEGOTIATION
STRATEGIC  PREVENTION PLANNING
ADR SYSTEM PROGRAM DESIGN
SETTLEMENT CONFERENCES
MINI-TRIAL
SUMMARY JURY TRIAL
NEUTRAL EXPERT FACT-FINDING
COURT APPOINTED SPECIAL MASTERS/DISCOVERY MASTERS
PRIVATE JUDGING PROCESSES
ARBITRATION
HIGH LOW ARBITRATION
FINAL OFFER ARBITRATION
PRIVATE JUDGING
MEDIATION-ARBITRATION (MED-ARB)
LITIGATION
ALTERNATIVE DISPUTE RESOLUTION SYSTEMS(ADR)
Arbitration | Training | Locations | Best Ideas Win | Clients | CONTACT US