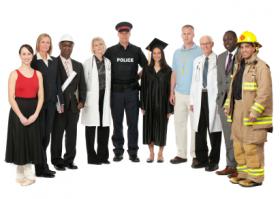 Employee Assistance mediation maintains your workforce and reduces conflicts both on the job and at home. Large and small companies recognize the need to keep and maintain good employees.
Serious conflicts can occur both in and outside the workplace that clearly affect the mental and physical health of employees and their families.
With today's interconnected world, not everyone can leave their problems at home. Some home issues that impact the workplace need to be addressed or resolved by professionals. Single parents, two working parents or people in distress, on one level or another can have personal and professional issues that require real attention.
Often time those individuals under stress, duress, or trauma are the last ones to recognize their true needs. Working with HR departments and EAP providers, Alternative Law EAP mediators favor early intervention, both in the work place, but also on a personal level.
Litigation is not a viable alternative and lawyers are often just another added expense for those in need. The time, expense and fees that are associated with this process is usually counter productive to the well being of the employee. Our program identifies the issues clearly and concisely and addresses them in a step by step fashion so that the employee can understand what the issues are and how to resolve them.
Clear Issue identification, mutual understanding and resolution are the goals of the EAP mediators. We are is successful in about 90% of the cases. It helps reduce management and labor friction, improve the workplace attitude, and reduce absenteeism. Effective EAP mediation encourages a collaborative atmosphere and leads to substantial productivity gains.
No two families are alike. Everyone can be a person or family in need. It can affect both front line employees or upper level management. No one likes to air their personal problems at work. Your EAP mediator must be very aware of this and take these factors into consideration. We take the specialized problem solving approach to designed the most effective individualized plan for just resolutions. We help provide not only the sound tested ideas but also an effective plan for implementation and resolution.