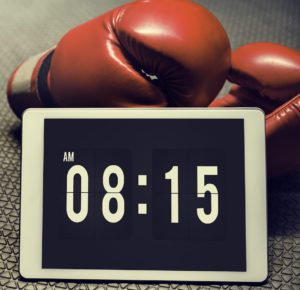 Sexual harassment mediation has been long regarded as one of the most effective and efficient methods of resolving the most serious conflicts of a personal and professional nature. Our mediation services are the only neutral, confidential, and guaranteed processes in the country.
Sexual harassment can cause serious consequences in the lives of all of these affected. While many cases garner publicity, you  do not have to be a TV or movie personality to be involved. While females are most often the victims, that is not always the case.
Everyone wants and needs a quick resolution and a fair and just outcome.
In the American workplace sexual harassment is against the law. If left unchecked and not investigated, it can do serious harm to the accuser and the accused. Before the issues are resolved with orates and even the company can be left in employment or even legal limbo.
If harassment has occurred, it can result in a range of actions such as investigations, review, evaluation,counseling, discipline, or even more severe penalties and even legal or governmental action.
The employer must be notified,  or reasonably could known that it exists, and have an opportunity to take corrective action. It does not have to be a boxing match or a power struggle, between  an employee, coworker or supervisor, although it often feels like that to all of the parties involved. It can spark retaliation, retribution or worse.Sexual harassment mediation addresses and resolves these issues before they escalate.
Sexual harassment can occur at any time or at any place. Often times determining what is sexual harassment and what is not, can be very challenging. Sometimes it is very obvious, touching, groping, repeated requests for dates, promotions promised for sexual performance, lewd and very suggestive comments are obvious examples.
Other areas of sexual harassment are not so obvious, such as expressions, staring, or requests for favors of a too personal nature. There also may be inappropriate comments about other peoples sexuality, attire, or looks. There can also be incidences of inappropriate stories, gestures or jokes that may make a people feel uncomfortable and are not acceptable in the workplace.
Sometimes sexual harassment can be subtle, nuanced and not clearly obvious. Yet, it also does not always exist when people think that it does. Sometimes it is in the eyes of the beholder and other times it is clearly not. It is often said that most people know it when they see it, or worse when they experience it. Sexual harassment mediation is the the most productive method to address and resolve these workplace issues to the satisfaction of the parties and the company.
Full Service Sexual Harassment Mediation Harassment Firm
100% Money Back Guarantee
30 Years Of Experience
Degreed Mediators
Confidentiality For all Parties
Neutral  Interview Processes
Independent Sexual Harassment Investigations
Detailed Analyses and Reports
Neutral Evaluations
Private Witness interviews
Corrective Action Plans
Prevent Retaliation and Retribution
Specific Detailed Resolution  Plans
Action/ No Action Reporting Structure
Individual and Company Wide Trainings
Process can be conducted with or without counsel
Independent Human Resource Integration
Quick Turnaround time
Long Term Resolution Systems
Either way the concerns exist. They very may be real. They still need to be professional addressed, investigated, and understood from both the employers' point of view and that of all of the affected employees. It is in everyone's interest to make the workplace a safe and healthy atmosphere and to begin to address and improve the corporate culture. Obviously, not every look is a stare, not every comment a harassing remark, not every joke is harmless office banter, not every suggestion is a proposition.
In sexual harassment mediation each case will be examined individually in order to be most effectively understood, addressed and resolved. The issues need to be clearly identified to reduce confusion, misunderstandings and promote justice and fairness in the workplace. The company and the individuals must be able to freely and confidentially examine the past, the history of the relationship(s) and types of interactions. The next step is to the assess present, what actions may have occurred recently and what is or might be occurring now. A neutral investigation  may be necessary.
And lastly as the issues can be complex the solutions have to be dynamic and multi faceted. Together our sexual harassment mediation processes must focus on what do we do now to clearly identify the problems and allegations if they exist, to counsel and support the individuals involved, to train, educate,discipline or terminate wrong doers.
For the employees they must have a resolution path forward that does not involve anger, retaliation or retribution. The company may need to understand the depth and reality of the issue that affects the parties directly affected. There may be others in the firm who may or have witnessed or heard about the actions and are waiting to see how the company responds. They will normally need to have a sexual harassment mediation plan to respond to those concerns to protect other workers and the business as a whole.
If you have any of these questions or concerns about sexual harassment mediation please let us know. It is always better for everyone involved: the employees and the company, boss or coworker, or the accuser, the accused. If you think that sexual harassment has happened, please try to address and resolve these situations immediately.
We are the only national mediation firm that guarantees our services. We have been in business for over 30 years. We have worked with large companies, small companies, legal firms, the US Government Department Of Justice, and the Equal Employment Opportunity Commission.
For a free initial analysis consultation or email mediation@sexualharassmentmediation.com or call 1.800.529.1516.