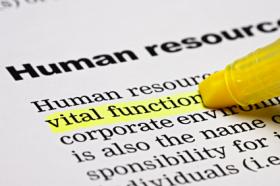 HR mediators provide unbiased support to you, your colleagues, and your employees who are literally and figuratively the life-line of any company.
Without good people, companies cannot operate efficiently, develop successfully, or grow substantially. Effective Human Resource mediation quickly resolves conflicts and restores productivity.
Alternative Law's HR mediators resolve all types of  conflicts that arise between all levels of companies, executives, management and employees. We also work with with those various disputes that emerge within a diverse workforce. Different positions and various types of individuals and personalities bring different types of conflicts. Diverse companies  bring people together that think differently, react unexpectedly, and experience diverse cultures, goals, and expectations. Diverse workforces  also need balancing factors and various levels of support and education which we administer through our specialized EAP mediation programs.
Mediators are neutral. problem solvers. An unbiased professional perspective will resolve existing conflicts and prevent new ones from arising between groups and individuals. We clearly identify the issues and the underlying sources of conflicts. We then evaluate and discuss them with the Human Resources team and utilize the Best Ideas Win mediation system to resolve your HR conflicts quickly and cost-effectively.
Alternative Law HR employment mediators proceed to mediate systematically and to resolve the conflict in a structured fashion. We promptly address the issues at hand and and then report back to you in writing or in person on a case-by-case weekly basis. Our rates are very reasonable and our service is guaranteed. As the industry leader, we are the only organization that can make that offer.
Alternative Law has mediation centers across the country, servicing both large and small companies. We can immediately identify the areas of  concerns, define the requirements, and outline deliverables. We produce results, settlements and dispute prevention plans to reduce conflicts and  advance your company's goals. All employment mediations are conducted in person with an expert mediator trained in Human Resources and dispute resolution techniques. We also follow-up and debrief either in person, on site, or via video conferencing to ensure a successful conclusion to our processes and a review mechanism for management.
Alternative Law also runs on-site training and group and individual coaching across the country or in your local cities and towns.
Alternative Law is your advanced solution for mediation, dispute resolution, pre-legal  and non-litigation services. Our employment mediation services will keep you in the profit centers and out of the courtroom.
*   All Employment Conflicts and Issues
*   Supervisor/ Staff/Administration Conflicts
*   EEO/ EEOC/ Human Rights Commissions
*   Discrimination/ Disability/ Diversity
*   Management/Labor /Unions
*   Whistleblowing
*   Role Education & Definitions
*   Educational Seminars
*  Workplace Team Concepts
*  Training
*  Coaching
*  Pre-Legal Planning
*  Conflict prevention
*  Educational seminars, webinars and training
*  90%+ Problem Resolution
*  Full-Service Mediation Firm